Today you may manage your WordPress sites individually, but is that your future? That might be easy if you maintain one small website. However, what if you host thousands of websites or a major brand website? You need something with a little more automation….Okay, fully automated! "ServicePress: a WordPress & WooCommerce Integration for ServiceNow" provides that automation. Our certified application streamlines the management of those sites by importing them all into ServiceNow, to allow for a more integrated experience.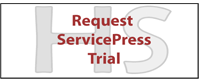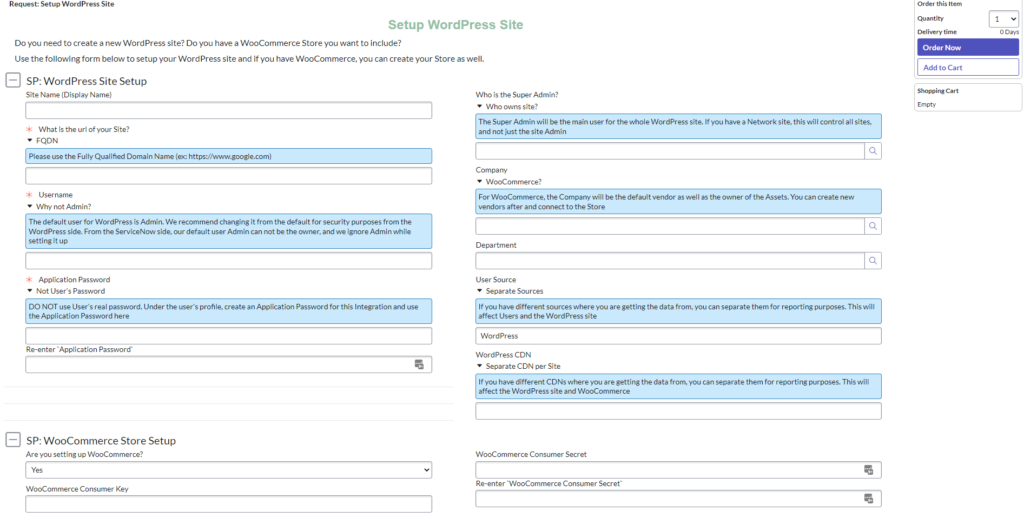 Do you have to manage 10, 20, 500, 10 thousand sites? You can setup a Network of Sites on WordPress MultiSite. With ServicePress, you can insert each site individually or as a Network. Don't spend time trying to determine what sites are up to date and which need an update. ServicePress will tell you which sites are on which plugins and which theme is active, how many users with a tie-in to their ServiceNow record, and the articles published. ServicePress will display relationships between each of the sites, based Network site, plugin versions, and environment used in.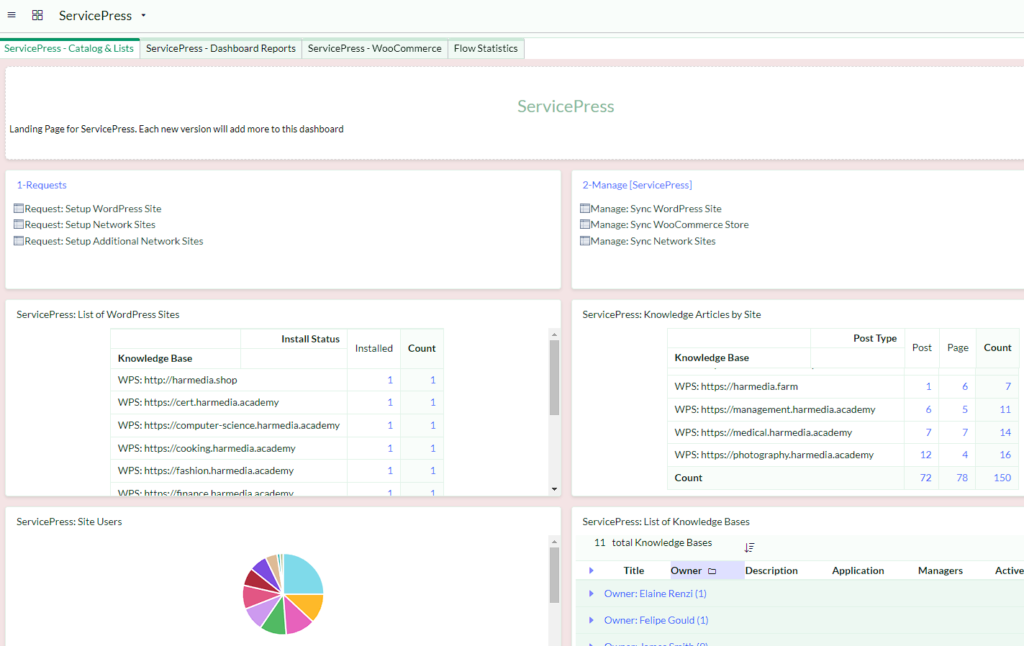 Let's take a University, say Harmedia Academy, which has a number of sites that we need brought into ServiceNow. All we had to do was fill out one form for the main site, and then the ServicePress plugin provides the list of total sites in the network for us to import, automatically adding each site, and then finally doing a sync of all sites. For each site, its own SP Connection Alias/Connection/Credential will be setup. This will provide the ability for each site to be controlled separately, but tied together when needed.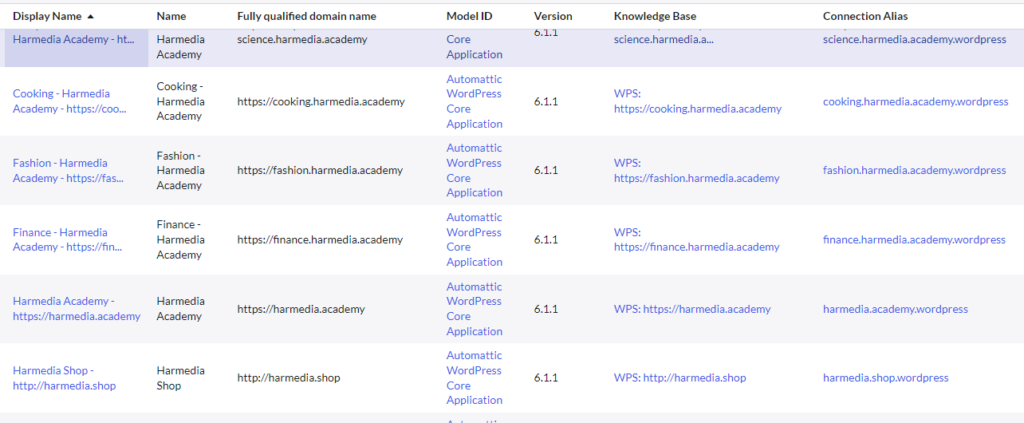 Below are a sample of the relationships that can be created. You can see the main site at the top, the connections to each of the sites, the sites connections to the Core, and different environments connected for Development, Test, and Production. For a Single site, this will be smaller. For Larger Network sites, this will be more complex.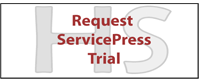 For more information on ServicePress, Request a ServicePress Trial on the ServiceNow store or email info@servicepress.app