Time is Money! Every hour spent keeping your inventory up to date via manual tasks, is an hour not working on productive tasks or items requiring brain power over clicking around. You want to allow automation to do its job, so you can do yours. Below are a list of seven items that can be improved to save time and money using ServicePress: a WordPress and WooCommerce Integration for ServiceNow.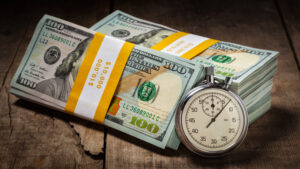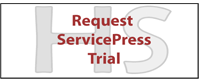 Automatically reduce inventory stock in WooCommerce from ServiceNow

Sync WooCommerce Inventory to ServiceNow's Product Catalog
Requested orders on ServiceNow (eventually Bidirectional) provide a reference number for the user
Once the Transfer Order takes place in ServiceNow, WooCommerce will receive the results from the updated requested item
Depending on the order information sent, the WooCommerce inventory will decrement the stock value and add in the total order price and details

Correlate ServiceNow users and orders with WooCommerce Store

ServicePress keeps track of each user for every WordPress site. If a user happens to have different user accounts that are slightly different or exactly the same, ServicePress will import all accounts associated with that ServiceNow user.
Maintaining multiple orders for the same user in ServiceNow to keep track of Entitlements and for Customer Service.
Manage your Transfer Orders or Purchase Orders for each requested item

Multiple WooCommerce Stores in ServiceNow

Allow ServiceNow users to Request items from multiple WooCommerce stores
Keep track of separate inventory based on different domains, whether Top Level Domain or Subdomains with multiple stores.
Allow for different stockrooms or stores to transfer to.

Stockroom and Vendor Management for WooCommerce

Each store has their own Stockroom
Stock can be transferred from the "Store" to any other location
Alternatively, ordering from a vendor can allow to replenish or prepare for a holiday or special

Pop-up Retail self contained stores

Direct Shipment to Customers from Vendors
The "Stockroom" is your self contained store.
Each store can provide customizations or variations

Monitor changes in products, quantity, and variations

Define ServiceNow rules that can send notifications on changes to inventory
Dashboard for displaying data around products and quantity
Setup approvals and new vendors for each WooCommerce store, all in ServiceNow.

Unified Experience with less Swivel chair

Having to swivel chair from ServiceNow to WordPress/WooCommerce or transfer tasks between different fulfillment groups to process the changes, is a waste of productivity and efficiency. ServicePress uses the WordPress/WooCommerce APIs to automatically structure the fields, values, and changes needed to provide a true Unified experience for those in each system.
Allowing users to maintain their WordPress sites/WooCommerce store, while admins are able to contain security and connectivity between requests from ServiceNow and the user.
Automated updates provide more accurate representation of your data and in turn less customer service questions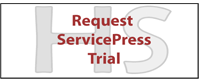 Overall, ServicePress is a powerful ServiceNow application that can help businesses in a variety of industries to improve efficiency and productivity when managing WordPress sites and e-commerce stores. With its seamless integration with ServiceNow, ServicePress makes it easy to keep everything running smoothly, so you can focus on growing your business.
If you would like information or a Demo on ServicePress, reach out to info@servicepress.app or find us in the ServiceNow store.